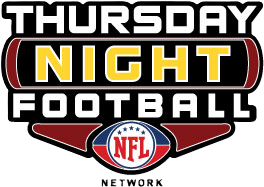 It took a long time before the NFL Network gained the sort of access into America's homes that they have today, and part of the reason they are able to justify not only being on most cable packages but also charge consumers about a buck and a half per subscriber for their network is the fact that they show live games on Thursday nights. They still want to bring you those games in 2014, but they also want another network to pay for them.
Here's what the NFL is proposing to networks - you pay us for the right to air NFL games on Thursdays, BUT we also get to air the network as well. So NBC, ABC, Fox, CBS, whoever it ends up being, they are going to pay millions of dollars for something that will already be aired on another network. Will they share a feed? Will two different crews broadcast the game? Either way, someone is going to pay millions of dollars for the right to air possibly 13 or so games (I believe Thanksgiving, Opening Night, and the last week(s?) of the season are not included in the deal. And because the NFL can do whatever they want, they'll just be finding yet another way to profit from their product.
Side note: Roger Goodell made a deal with the devil. A Super Bowl in New York City? What about a a blizzard? What about the cold? Guess what - at last check Feb 2nd in NYC is going to be 52 degrees and sunny. Alright, back to the topic at hand.
So what network do I think will win the bid for Thursday night football? Here we go, and keep in mind that the NFL wants to sell this to a broadcast network and not a cable channel. So NBC can't bid and put the game on NBCSN, and Fox can't bid and put the games on Fox Sports 1. Well, I mean, they can bid like that but I think the NFL will ultimately award the games to a broadcast network. Alright, here's my odds:
Turner Sports - 1%
Turner had rumored interest - remember they used to broadcast a half season of Sunday Night Football back in the day - but again I think the NFL keeps the games off of cable because they will already be on cable on their network. Turner would have to get creative (and pay a lot of money) to get the bid. Like maybe put the game on TNT, the home radio feed on TBS and the away audio on TruTV. I'm not sure they'd even be able to get clearance to do that without providing their own broadcast teams, but that's how you would do it.
CBS - 6%
I put CBS down so low because I'm not sure they want it. That's right, CBS is that strong in their primetime lineup and on Thursday nights especially that I think they put in a bid for posterity and nothing else.
Fox - 10%
Fox desperately would take these games but they will be too insistent on putting the games on Fox Sports 1. Or I could see them putting together a package where 10 games are on Fox and three are on Fox Sports 1. Or maybe the first three quarters are on Fox and then switch to Fox Sports 1 for quarter number four! All kidding aside, a split Fox/Fox Sports 1 package is likely and they are solid contenders but I think they will be outbid, basically.
NBC - 23%
NBC could also present a split NBC/NBC Sports package come to think of it. But you know, the Peacock could really use it on their broadcast network, especially with their comedic failures of this season. Plus, they already have the Thursday night season opener and the Thanksgiving night game, so it makes sense. But I think they will be outbid, strongly, by...
ABC - 60%
ESPN sees it's challengers in NBC, Fox, and even CBS all all three are giving their own sports networks the ol' college try. But ESPN will not be defeated, and they will throw a bone to their partners at ABC. ESPN will put together the package with the games to air on ABC, a network that would kill to have a solid Thursday night performer and would love to get the NFL back on it's airwaves. ESPN may ask the NFL for more rights in the deal, such as the ability to bring NFL Primetime back on Sunday nights at 6pm (NBC airs Football Night in America at that time so the NFL gave exclusive highlight rights to Dan Patrick and the gang but I could see that changing). Either way, I think ABC's desire for the NFL to return will show up in their bid and they'll be bringing you Thursday night football next season.
But so will the NFL Network, of course.
Sponsored Link

Sponsored Link
This premier
free sports picks
service has
sports picks & odds
providing tools like; annual NFL
Superbowl Odds
and NCAA Football
BCS Championship Odds
list. They'll even golf
Masters odds
& even
Nascar TV Schedule
and info...They offer a complete
March Madness Bracket Contest
list...even VIP
sportsbook 100% bonus codes
at #1 books;
5Dimes
,
Bovada
& even a
WagerWeb 200% Bonus
.

Sponsored Link
I highly recommend checking out
NFL Predictions
and out
Free College Football Picks
from the legendary National Sports Advisors as well as updated daily
NFL Odds
and
College Football Odds
this football season. NSAwins.com posts updated
2013 Super Bowl Futures Odds
and
Super Bowl Betting Props
in addition to
BCS Championship Odds
and
College Bowl Odds
throughout the season. Also be sure to get
Free NFL Picks
and the best
Sportsbook Reviews
daily from NSAwins.com.

Sponsored Link

Yardbarker - Packers

Yardbarker - Brewers

Yardbarker - Bucks

Disclaimer
This site is not affiliated with, nor endorsed or sponsored by, the University of Wisconsin.

Sponsored Link

Contact The Bucky Channel

Sports Betting

Winks Thinks Archive

Elsewhere On the Dial