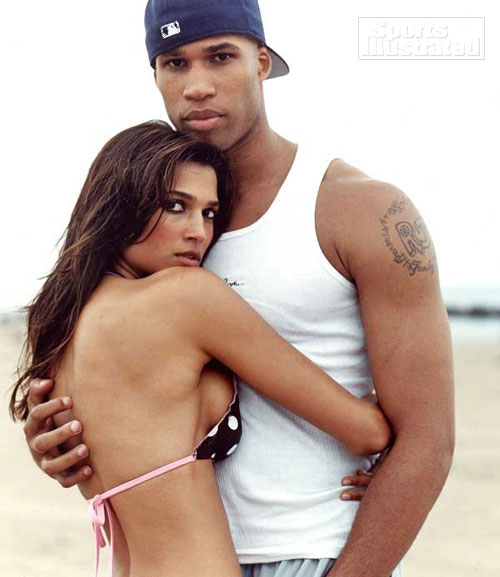 Was she part of the deal? GDK broke the news for us in our Spain / Russia live blog earlier today (which for a soccer post, was hardly about soccer), that Richard Jefferson
will be acquired
by the Milwaukee Bucks. No draft picks are involved in the deal, which sends Yi Jianlian and Bobby Simmons to the Nets. Clearly, the Nets are setting aside cap room for a run at LeBron in 2010 (which I believe they'll pull off). This is one of those trades you don't believe when you first hear it, and I think it was a great day.
Jefferson shores us our weakest position, bringing his 22.7 points per game average with him. Together, Yi and Bobby brought about 16 points per night. Jefferson is also a stud, while Simmons is trash and Yi is a joke. I love this deal.
The only downfall to the trade is that we get rid of the financial benefit Yi brings to the table because of his greatest skill, being Chinese. But let me tell you, I'll buy a Richard Jefferson jersey a lot faster than I would a Yi Jianlian.
In short, best trade we've made in years.