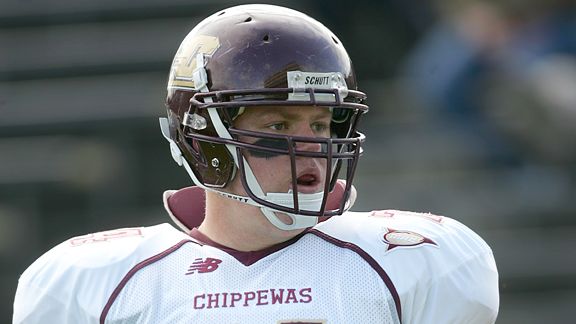 The Packers may be receiving many high marks for their draft this weekend, but that doesn't mean they are done rounding out their class of '09. As soon as the draft ended, it became a free-for-all to sign the undrafted free agents, and the Packers have collected their share of them already. Tom Silverstein over at JS Online
has a running free agent/tryout thread
, and I suggest you go there to learn more about the guys the Packers are bringing into camp this season. Here are the names so far:
Andy Hartline, OT, Central Michigan
Patrick Williams, WR, Colorado
Evan Dietrich-Smith, OT, Idaho State
Tyrell Sutton, RB, Northwestern
Kole Heckendorf, WR, North Dakota State
Carson Butler, TE, Michigan
Jamarko Simmons, WR, Western Michigan
JaRon Harris, WR, South Dakota State
Andy Brodell, WR, Iowa
Rhyan Anderson, DE, New Mexico State
Scott Witte, C, UW-River Falls
Looks like the Packers are going to bring in plenty of wide receivers and hope to see if one sticks, while the other guys will get to earn a paycheck for being practice bodies all while getting the chance to make an NFL roster. I know nothing about these guys, but great job Ted Thompson!