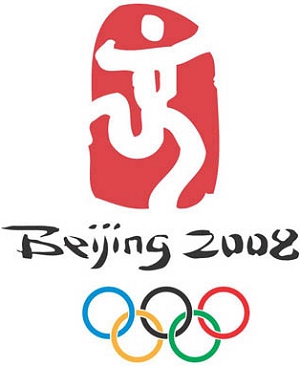 First off, I had a hard time finding a picture of the U.S. Soccer team's victory today because NBC runs a pretty tight ship when it comes to anything Olympics. You'll figure this out when local news stations show illustrations sent in by children instead of highlights of the games themselves. So, we'll have to find a way to work around that.
Second, I wanted to let you know what Olympic events I plan to cover here at The Bucky Channel. The short answer: Not much. The Olympics seems to decrease in popularity every year, and I feel like that has never been more evident than this summer. One of the biggest problems is when the games take place while we are sleeping, and in many cases that will be the case with these Olympics. But, we've decided to cover the "Redeem Team" of U.S. Men's Basketball, as well as the U.S. Men's Soccer team. Also, if someone decides to set off a bomb full of nails, we'll probably talk about that a little bit, too.
Even though the Opening Ceremonys technically aren't until tomorrow, the Olympic Games have already begun. Soccer matches have already got underway, one of those being the US Women's team which lost to Norway 2-0 earlier this week. But the Men's squad delivered a good showing today,
beating Japan 1-0
.
Stuart Holden scored the game's lone goal in the 47th minute, as the US broke an Olympic scoring drought of three games. They are lumped in a group with the Netherlands and Nigeria, so this was a big win for them.