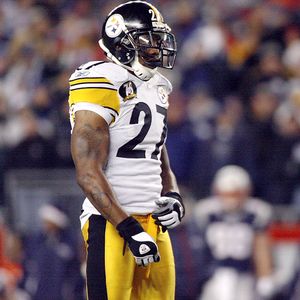 Bear's not taking over the site just yet, sorry to disappoint you. I'm shacked up in a hotel by the Milwaukee airport for the night, so I suppose I could crank out a couple of posts while he plays Captain Jack. The first one is that the Packers have finally signed a free agent, although it's not really at a need position. Either way, I'll take it.
The player in question is Anthony Smith, a 25-year old safety who comes to us from the Pittsburgh Steelers. He'll back up Atari Bigby and Nick Collins, and possibly replace one of them if we lose either to free agency after this season.
Although lately he's really only played on special teams
. But whatever, if Ted likes him, I like him! But he does bring with him some experience in the 3-4 defense, so that should pay some sort of dividends. 
Elsewhere, the Packers have had interest in a few other low-level players, but they didn't sign them, so I don't care. But in a rash of good news,
Jarrett Bush is visiting the Titans
, and hopefully he doesn't come back!